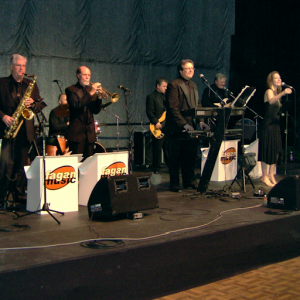 The Bruce Fagan Band
The Bruce Fagan Band performs sparkling dance music with virtuosity, warmth and a flair for bringing even the most diverse crowds onto the dance floor.
With a repertoire of literally thousands of tunes, the band quickly segues from swinging standards and jazz to Motown, rock'n'roll and current dance music. We pace your party so all ages have a chance to dance and experience musical highs as well as romantic moods.
The full band features Bruce Fagan (vocals/keyboard), male and female lead vocalists and musicians on bass, drums, guitar, keyboard, woodwinds (flute/clarinet/saxophone), trumpet and trombone. Musicians can be added or subtracted depending on your musical needs.
We do plenty of duo, trio and quartet performances, so no event is too large or too small…..and we can provide ceremony, cocktail and dinner music as well.
Bruce leads the band through original arrangements that feature the lead vocalists as well as terrific background harmonies – and the band members bring their enthusiasm as well as their expertise to the bandstand – generating excitement right from the first downbeat.
With the Bruce Fagan Band, you won't be searching for the fun – we'll create it for you – with sparkling dance music, non-stop energy and contagious enthusiasm.
Interactive Digital Deejay
Right from the start we are dedicated to being a partner in creating your perfect event. We'll learn about your personal style and musical preferences, help you develop an event timeline that fits your needs, and guide you through all those little details (even non-musical ones) to create the perfect event you envision.
With a 10,000+ tunes in our digital music library, we can easily segue between musical genres without missing a beat. We know the best party and dance music for all ages while following your playlist and keeping an eye on your "do not" playlist.
We understand that, as your deejay, we will have the most profound personal effect on your event. Our professionalism and experience will help you make the planning stages as stress-free as possible. Our personality, choice of music and sense of timing will be the catalyst to get your crowd involved and on the dance floor.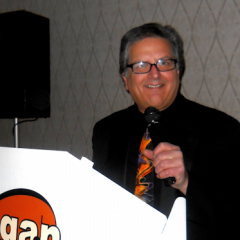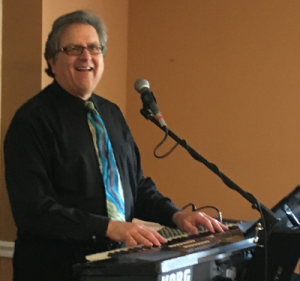 Power Single/Duo
Bruce Fagan is an exciting vocalist, keyboardist and entertainer. His extraordinary repertoire, improvisational technique and feel for lyrics make him quite a talent.
Using his Power Single setup, Bruce easily segues from swing, and jazz standards to rock'n'roll, pop and current dance music. He feels the pulse of the crowd and provides the right music for the occasion.
Power Single is the best way to describe the updated version of the old "one man band". Bruce uses a keyboard with "real time arranger" to provide the full sound of an entire band in "real time" – not pre-recorded. It's hard to believe that so much energy, excitement and music is coming from just one person.
When you include Bruce's female vocalist, your repertoire choices increase. You also have the extra excitement of their terrific vocal harmonies. As a Power Duo, they will draw your crowd onto the dance floor and keep them there.
Combine the Power Single or Duo with our Digital Deejay setup and have the best of both worlds – incredible live music combined with a digital music library of over 10,000 tunes.
Bruce Fagan does it all – with the right mix of musicianship, experience and professionalism for all types of social and corporate events.
Solo Piano/Vocals
House Party? Cocktail Party? Whatever the occasion, Bruce Fagan will get your crowd involved with the right music to set the mood for your event. From strictly instrumental background music to lively vocals and sing-along, you can count on Bruce to help make your event a success.